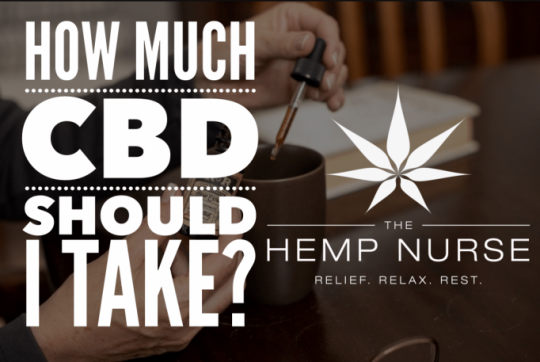 How Much is Too Much CBD Oil? How to Dose CBD.
Probably the most common question we get asked is, "how much CBD should I take?" or "how much CBD should I give my dog/horse/animal?" However, …

How much CBD should I take?
Probably the most common question we get asked is, "how much CBD should I take?" or "how much CBD should I give my dog/horse/animal?" However, figuring out an ideal CBD dosage isn't completely straightforward.
There are several factors to consider when starting a CBD regimen. Things like what condition you are treating, the delivery method (tinctures, soft gels, pellets, etc.), concentration of CBD in the product you are using, and your personal sensitivity/responsiveness to CBD.
We will look at each of these factors in turn.
Before you can decide how much CBD you will take, you must know the concentration of CBD in your product.
The concentration of CBD varies from product to product. Unfortunately, many producers will leave this information off the label, and you won't know how much CBD your product actually contains. Because this isn't regulated, it is up to you to do your research and request this information from the manufacturer. Reputable manufacturers will conduct 3rd party testing to confirm the concentration of their products.
We always include this information for all our products, which makes measuring and dosing easy and accurate! The Hemp Nurse!
Types of CBD
You can get CBD in many different forms including tinctures, gel caps, gummies, topical salves and balms, and inhalants.
Each of these will have different concentrations of CBD in them. They also have different levels of bioavailability, and reaction and duration times.
Usually an oral supplement like a tincture or gel cap will last longer in your system than something administered topically. Oral supplements will work in your system roughly 4-8 hours, and topical supplements will last roughly 2-4 hours. It is important to know that this varies for everyone, based on how quickly you metabolize CBD, etc.
Most people find that they can feel topical CBD products working within about 15 minutes of application, and oral supplements within about 30 minutes of taking.
What Illness or Condition are you Treating?
Another factor to consider when figuring out how much CBD to take is what condition you are treating.
Micro Doses (up to 20mg per dose, two times a day)
Low (or "micro") doses are usually appropriate for conditions like headaches, sleep disorders, nausea and general stress.
Standard Doses (10-100mg per dose, two times a day)
Mid-range doses are recommended for treating conditions like pain, autoimmune disorders, fibromyalgia, depression and anxiety, IBS and autism.
High Doses (50-800mg per dose, two times a day)
Therapeutic (high) doses are recommended for cancer, seizure disorders, liver disease and other life threatening illnesses.
CBD Dosages
Some estimated dosages that have been used in research studies for different conditions include:
Anxiety: 300 to 600 mg
Bowel disease: 10 mg per day
Cancer-related pain: 50 to 600 mg per day
Parkinson's disease: 75 to 300 mg per day
Psychosis: 600 mg per day
Someone trying CBD for general wellness and to treat minor aches and pains would start off with a much smaller dose than someone battling aggressive cancer.
Factors that should be Considered
Given the ranges above, how each person reacts to CBD is highly individual. Everyone processes and metabolizes CBD differently. Depending on the state of your endocannabinoid system, you can be more or less sensitive to CBD.
These things are nearly impossible to tell up front, until you have started a CBD regimen and have begun to experiment with it.
Other things that can influence how you react to CBD are your body weight, other medications that you are taking, and your diet and overall health.
If you have any questions about medications that you are currently taking, you should reach out to your medical doctor.
Finding The Right CBD Dose
Ultimately, determining your perfect dose amount is done through trial and error. Always start with the minimum dose you think you need, and add from there.
Start with a minimum dose and maintain that dose for two days. Take your CBD at least a half an hour before eating so that it is more readily absorbed.
Notice any side effects or reactions (extremely rare.) If you have any adverse effects, halve your dose and take this new, smaller dose for a few days before trying to build back up.
Note that it does take time for CBD to build up in your system. This is why it is important to increase your doses slowly, to allow you to get a good idea of how you feel.
Continue to increase your CBD dose, until you experience a decrease in benefit, or have any adverse reactions.
Try a dosage calculator: Researchers note that while the variety of dosing strategies and formulations make it difficult to determine efficacy, there are a number of online "dose-calculators" available online (such as mydosage.com) that are designed to help people choose the correct dose.10 The accuracy of such calculators is difficult to assess, but it may be a good place to start.
The great news is that it is nearly impossible to "overdose" on CBD, and there are no known fatalities from overdosing on cannabis. Note that this article is specific to CBD, without the presence of THC.
Got CBD Questions? We Got CBD Answers.
Disclaimer : All content found on the The Hemp Nurse website has been created for informational purposes only. This content is not intended to be a substitute for professional medical advice, diagnosis, or treatment. Always seek the advice of your physician or other qualified health provider with any questions you may have regarding a medical condition.
#CannaFamilyCBD #cbd #cbdoil #cbdoils #cbdhealth #cbdheals #cbdmovement #cbdheals #cbdflowers #cbdhelps #cbdwellness #cbdlife #hempoil #cbdoilbenefits #cbdforanxiety #cannabinoid #cbdforthepeople #inflammation #organiccbd #hemplife #cannabis #cannabisoil #cbdhealth #cbdlifestyle #painrelief #naturalpainrelief #fullspectrum #fullspectrumcbd #vegan