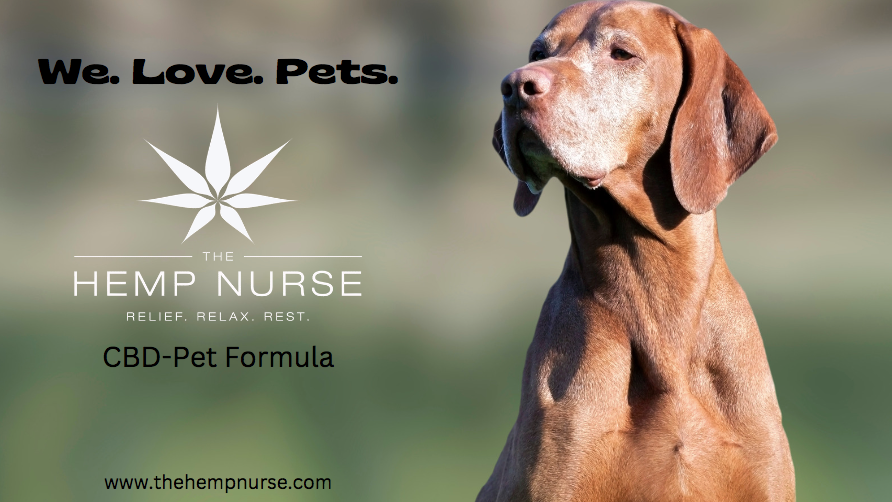 CBD dog treats are an easy way to give your dog a healthy dose of CBD without having to worry about them getting high.

The Hemp Nurse CBD offers a variety of CBD products that are safe for pets. With in production products that include CBD dog treats, CBD dog chews, CBD dog biscuits, CBD dog shampoo, and CBD dog supplements.
Why Should I Give My Dog CBD?

Dogs love treats just as much as we do! And with so many different flavors available, there's no reason not to treat your dog to some CBD. CBD dog treats are a natural alternative to traditional pet food because they contain only CBD, which has been shown to help reduce anxiety, stress, pain, and inflammation.
The benefits of CBD for dogs go beyond simply providing them with tasty treats. CBD is known to be helpful for treating conditions such as arthritis, epilepsy, and anxiety. In fact, studies show that CBD oil can be used to relieve symptoms associated with canine cancer.
CBD has been shown to help reduce inflammation, which is why many people use it to treat joint pain. Dogs who suffer from arthritis often find relief from CBD oil. For those who want to try CBD for their dog, there are several ways to administer it. You can mix CBD into their food, add drops directly to their water bowl, or rub CBD oil onto their skin.
There are two main types of CBD products available today: isolate and full spectrum. Isolate contains pure CBD, while full spectrum includes other cannabinoids such as THC (the psychoactive compound found in marijuana). The best thing to do if you want to give your dog CBD is to talk to your vet first. If your vet recommends using CBD, then you should be able to get some at your local pet store. However, if your vet doesn't recommend it, then you might want to look into getting a product online.
CBD oil has become increasingly popular over the last few years, and its benefits are being realized by more people each day. It can have a positive impact on many aspects of life, and its applications are growing by the day. CBD oil can help alleviate stress and anxiety, fight cancer and inflammation, improve sleep quality, protect against brain degeneration and much more.
CBD oil has become increasingly popular among pet owners who want to help their furry friends deal with anxiety, pain, and inflammation. In fact, there are now many companies selling CBD products specifically designed for pets. These products contain CBD extracted from hemp, which is legal under federal law. Because CBD is non-psychoactive, it won't cause a high in humans or animals. And because it comes from hemp, it does not contain THC, which means it won't get you high either.
There are many reasons why CBD is becoming increasingly popular among pet owners. First, CBD is completely safe for both humans and animals. Second, CBD helps reduce anxiety, stress, and pain. Third, CBD is a natural remedy that can be administered orally, topically, or sublingually. Fourth, CBD is non-addictive and won't get anyone high. Fifth, CBD is legal in most states. Sixth, CBD is easy to administer. Finally, CBD is inexpensive. So, Try CBD with The Hemp Nurse CBD for your pets today!
#cbd #cbdoil #hemp #hempoil #pain #sleep #rest
petcbdoil #petcbd #petcbdtreatments #petcbdoil #petcbdforpets #petcbdforcats #petcbdfordogs #petcbdforbirds #petcbdforfish #petcbdforrabbits #petcbdforhamsters #petcbdforchinchillas #petcbdforguinea pigs #petcbdforgoldfish #petcbdforturtles #petcbdformice #petcbdforallergies #petcbdforfleas #petcbdforworms #petcbdforsnakes