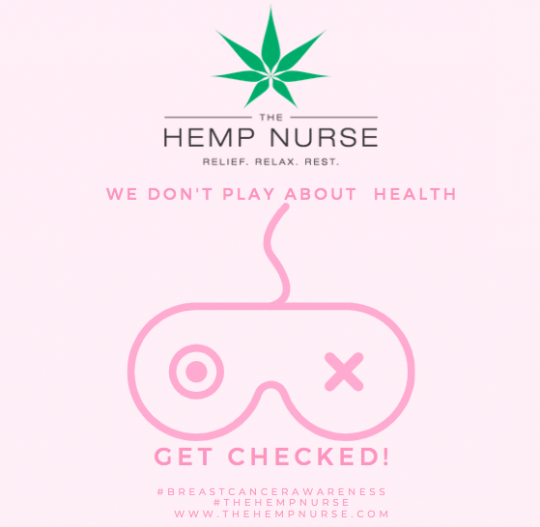 CBD Treatment Options for Cancer
Most people have heard about CBD oil by now. Once a preserve of shops that served the so-called "hippie" community, now people can find CBD oil everywhere. From your local farmer's market to your health store and even big pharma companies like Pfizer and Teva are getting in on the action, supporting research into cannabinoids. Advocates for CBD oil tout it to help with all kinds of ailments and diseases, from menstrual pain to epilepsy. The results are coming back very positive, indeed. So, what about using CBD oil for cancer? Could it be the breakthrough that people have been seeking all this time?
Although cancer rates appear stable in this country for now, it's estimated that doctors diagnosed around 1.8 million people with cancer in 2019. Figures also suggest that approximately 606,000 people died of the disease last year alone. If CBD oil has any significant benefits in the treatment of cancer, then many people can be positively affected. So, it's worth examining the information available and the evidence that suggests CBD oil could be very positive, indeed.
Cannabidiol is the full name for CBD oil, and it derives from the cannabis sativa L plant. Most people associate this plant with marijuana and it's true; they come from the same source. Hemp also comes from the same plant. However, while marijuana contains CBD, it also contains another active ingredient named THC, which is short for tetrahydrocannabinol. THC is the ingredient that causes the symptoms most associated with marijuana, such as the "high." CBD oil has only trace amounts of THC, so it doesn't produce the same effect.
The term "cannabinoids" (CBD for short) affects many essential brain processes and signaling pathways. It is due to this that it can have profound health benefits.
Humans have used cannabis as an herbal remedy for centuries. Chinese Emperor Sheng Nung used cannabis-infused tea as a treatment for gout, malaria, and rheumatism. Rumors also suggest that Queen Victoria used some form of the plant to relieve menstrual pains. People used it in traditional Indian Ayurvedic practices, as well. In the 20th Century, as cannabis use increased recreationally, it fell out of favor with the medical profession in the United States. Due to this, the exploration of the plant for medical use slowed down for more than fifty years.
Now, CBD oil is usually supplied as drops or in gel caps. However, you can find it in tea, soap, and many different foods.
CBD Oil

 

as a Complementary Treatment
Research into the use of CBD oil as a complementary treatment for cancer is ongoing. Patients who undergo aggressive treatments, such as radiation and chemotherapy are subject to some pretty horrible side effects. These range from loss of appetite to nausea and weight loss, as well as hair and muscle loss. Neither of these treatments reduces the pain that the patient is going through.
Several medical studies have established that cannabinoids have been successful in palliative care for cancer patients. CBD oil eases nausea, increases appetite and decreases pain, according to many sources. Further research supports the idea that cannabinoids actually have an impact on neuropathic pain. Researchers have found that CBD oil has anti-anxiety and anti-inflammatory properties, too. Although the United States hasn't approved it, a cannabinoid drug called nabiximols has shown some positive results in the treatment of pain among cancer patients. It is already available in Canada and some parts of Europe.
The U.S. has approved two marijuana-based drugs to treat the nausea and vomiting that comes with chemotherapy. Nabilone is a synthetic substance that has similar effects to THC and is taken orally. Dronabinol contains THC and comes in capsules.
The Food and Drug Administration has approved only one CBD product for medical treatment, and that is Epidiolex. Doctors use it to treat rare forms of epilepsy. It received approval in 2018. Currently, no CBD product has been approved by the FDA to treat cancer or to ease its side effects. Experts suspect that this will change as more research is completed.
That's not the only good news when it comes to CBD oil and cancer. Various studies have shown profound evidence that cannabinoids have a future in the direct treatment of cancer.
In reports by the National Cancer Institute, researchers found that CBD oil or products can increase the potency of drugs that doctors have traditionally used in the treatment of cancer. They've also suggested that the body and brain may be more receptive to these drugs, and respond better when patients use them concurrently with CBD.
A study from 2012 has also shown that cannabinoids induce cancer cell death. If other studies continue to prove this, imagine what that could mean for those suffering from the disease. It's important that researchers investigate dosing and the correct formulations, so that this can move forward in revolutionizing cancer treatment. Medical experts reviewed ongoing studies in 2019 and in the case of pancreatic cancer, cannabinoids were slowing tumor growth.
Different Cancers
Although many cancers can have similar causes, they don't all respond the same way to treatment. A 2014 study on models of colon cancer suggested that CBD was inhibiting the spread of colorectal cancer cells. A long-term investigation into bladder cancer found that cannabis users may be 45 percent less likely to develop bladder cancer than those who didn't have cancer.
However, researchers didn't fully determine cause and effect in either of these studies. These are all positive indicators, but until the FDA is certain and researchers learn more about possible contamination or varying strengths, no one can safely say that CBD oil is more effective than anything else on the market just yet. This is why it's vital to have enormous amounts of research into CBD oil.
Topics for Future Research
All of the information that consumers have received from research so far is pretty exciting, both for the medical community and those affected by cancer. It's positive that more funding has become available for research. Since many states have recently legalized medical marijuana, many people are coming around to recognizing the potential benefits of the cannabis plant and its derivatives.
The American Cancer Society is in full favor of the need for more research on CBD for cancer patients. So what needs to be done to make CBD oil more available to cancer patients? Firstly, we need to better understand the effects of CBD when they are patients combine them with other cannabinoids or how effective it can be on its own.
Secondly, we must thoroughly explore dosing to find what level produces the best results in different patients. More research on the interactions between CBD oil and chemotherapy or other drugs prescribed to those who have cancer and are in pain are necessary. As with ongoing studies, we still need to discover whether CBD works on all cancers or how it works on one in comparison with another.
Scientists are trying to figure out different administration techniques to see which may suit different patients on various treatment courses. Safety is paramount in all these trials and the world is watching closely to see where the next ten years will take us.
Does CBD Oil have Side Effects?
One of the big worries that people have when considering whether to incorporate CBD oil into their treatment plan or life is what kind of side effects it produces.
In the past few years, a large-scale review has established that using CBD is generally safe. The side effects have been listed as follows:
tiredness
appetite changes
weight changes
diarrhea
A report compiled by the World Health Organization states that CBD oil hasn't shown any negative indications on its own and that it is safe. It also suggested that any side effects may be due to interactions with other medications.
Researchers have discovered that CBD can interfere with the metabolization of certain medications. Much the same happens with grapefruit, so it's important to remember that this is not a negative connotation. It just happens in certain combinations. If you are taking any of the following, it's always worth consulting your doctor before taking CBD oil:
blood thinners
antibiotics
antidepressants
anti-anxiety pills
anti-seizure medication
sedatives or sleep aids
If you are in perfect health, then adding CBD oil to your daily regime could help you sleep better and keep you relaxed. It could even be prevention for cancer, with its anti-inflammatory properties. Subjects have experienced a reduction of the growth of tumors and block in the growth of cancer cells from invading other areas of the body.
Should You Use CBD Oil to Treat Your Cancer?
Using CBD oil certainly won't hinder your cancer treatment, and there is much evidence to suggest that it could halt the growth of your cancer. However, we know more, some patients prefer to wait to use CBD as a stand-alone treatment for cancer. You should speak to your doctor about using it in conjunction with other therapies. Remember that products with overblown health claims are often subpar. Always compare products to ensure that you are getting as much pure CBD as possible.
Hopefully, we'll soon have an FDA-approved medication that transforms the treatment of cancer. Until then we can reap the other health benefits that CBD offers.
Resources:
https://www.forbes.com/sites/javierhasse/2019/09/12/big-pharma-teva-cannabis/#1d90fa3d51f7
https://seer.cancer.gov/statfacts/html/common.html
https://www.ncbi.nlm.nih.gov/pmc/articles/PMC6387667/
https://www.sciencedirect.com/science/article/pii/S0278584615001190?via%3Dihub
https://www.cancer.gov/about-cancer/treatment/cam/hp/cannabis-pdq
https://www.sciencedirect.com/science/article/pii/S0278584615001190?via%3Dihub
https://www.who.int/medicines/access/controlled-substances/CannabidiolCriticalReview.pdf
https://www.ncbi.nlm.nih.gov/myncbi/1pQwodvBqpHI8g/bibliography/public/