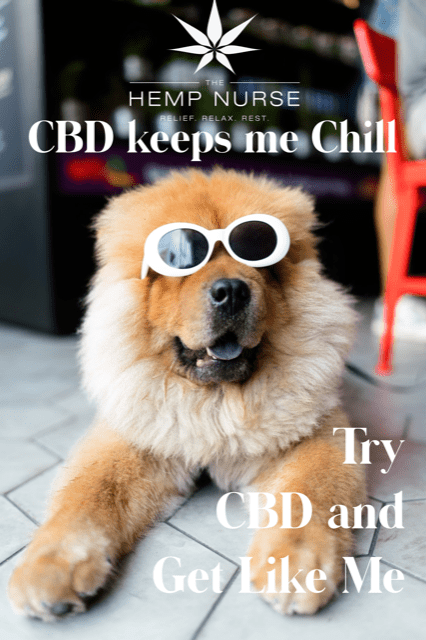 Just like us humans, dogs and cats can also experience the negative effects of stress and often suffer from things like separation anxiety while you're away for the weekend or at work throughout the day. If your pet or animal suffers from separation-related stress or doesn't cope well with stressful situations in general, our cbd oil may be just what they need to feel calm and relaxed.
Helps Fight Inflammation
Inflammation is a helpful process your dog's body uses to heal itself after an injury. However, the inflammatory process often goes haywire, leading to long-term health issues and reduced quality of life. Reducing inflammation may help your dog manage anything from digestive issues, allergies, skin complications, and more.
Faster Recovery for Pets
CBD oil specifically targets the endocannabinoid system — which is intimately involved with the regulation of pain and inflammation. Our customers use CBD oil to help reduce suffering and alleviate pain and promote faster recovery after an injury or operation.
Pet Energy Booster
Aging is an inevitable & uncomfortable process — but it doesn't mean that people and animals can't go through it with dignity. As dogs get older, they feel less motivated and energetic. Many times this comes as a result of other health issues holding them back. The broad action of CBD may be what your dog needs to get some newfound vitality back into its life.
Sleep Support
It may happen that, despite your greatest efforts, your pet is not going to be the most attentive being on the planet, causing many behavioral issues. In other words, some animals experience what we call "racing thoughts", meaning that they can't focus on a particular activity for a longer time. This makes it especially hard to train them. The Hemp Nurse CBD Pet Oil relieves stress and improves focus to help you both get on better together.
Healthy Joints in Pets
Arthritis in pets is very common and most pet owners do not have a solution to support their pets other than pharmaceuticals. Stiffness and discomfort can become a significant problem for older dogs — leading to reduced mobility and a poorer quality of life. CBD oil is popular among dog owners to help take the edge off. It used to provide some relief so our beloved dogs can roam around a little more enthusiastically — like they used to with rosebuds.
Why You Should Give CBD to Your Pets
Premium Quality
Our CBD selection is designed and manufactured with the same quality ingredients as our CBD oil for humans. We use a premium MCT oil base and extract the active CBD and other useful cannabinoids from all-natural, organic, non-GMO hemp plants.
Delicious Flavors
Dogs and cats are natural-born carnivores, so we've taken that into account with the flavors of pet CBD oil line. You can choose between two pet-friendly meaty flavors — chicken or beef.
Designed to Help Your Pets
CBD offers all mammals the same benefits. However, there are differences in the way humans and dogs use CBD products. The most important difference is the dose. Our pet products are specifically formulated with your pet in mind. We've consulted veterinary experts to match the potency of our oils to match dogs or cats, depending on their weight.
Full-Spectrum Extract
There are two philosophies when it comes to hemp products. You can buy products that contain nothing but pure CBD or oils that include over a dozen other beneficial cannabinoids and terpenes produced in tandem with CBD. We chose the latter based on the scientific data showing that full-spectrum products work better and cover a wider range of benefits.
Lab Tested For Quality Assurance
When it comes to producing CBD supplements, safety is of paramount importance. We want our customers to know exactly what's in the bottle of their CBD oil before it arrives at their doorstep. We test all our CBD products through independent laboratories, checking for the entire cannabinoid content and over 200 common chemicals that could impact the quality of our CBD pet oil.
Take Care of Your Pets With The Hemp Nurse CBD Oil For Dogs (And Cats)
While our oils are most popular among dog owners, they're perfectly suitable for use with cats as well. We believe in treating our beloved pets like family — not like animals. This means doing what we can to give them the best care possible. We've worked hard to make our premium pet oils, and pet treats affordable and accessible by anybody.

Your dog or cat has incredibly complex physical and psychological health requirements, which are kept in tight balance through the help of the endocannabinoid system. Our CBD oils leverage your dog's innate regulatory system to help relieve common causes of discomfort and reduced quality of life.
Shop CBD Edibles for you and your pets here