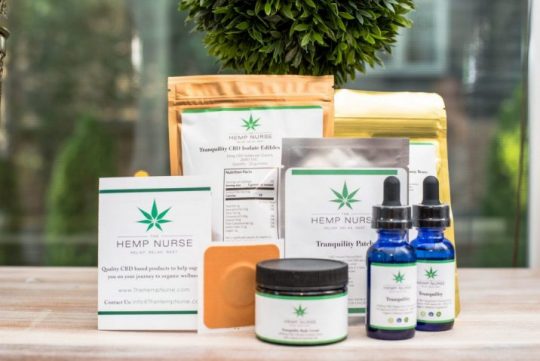 How to buy CBD products?
Novice consumers of CBD oil will tell you to buy full-spectrum oils over CBD isolates. Unlike isolates, which contain CBD only, full-spectrum oils contain a variety of compounds found naturally in the cannabis plant, including proteins, flavonoids, terpenes, and chlorophyll. Alternative practitioners believe these compounds offer more substantial health benefits, although there is no clear evidence of this.
Remember, because CBD oils are largely unregulated, there is no guarantee that a product is either safe or effective, which why it is recommended that you communicate and get an understanding with the CBD company to ensure that your can verify the third-party verifiable lab analysis for each product batch to ensure efficacy and authenticity.
 A study was performed in 2017 study in the Journal of the American Medical Association, that revealed only 30.95% of CBD products sold online were appropriately labeled. Many of the CBD products found in many stores and online contained less CBD than advertised, while 21.43% had significant amounts of THC.9
Here are a few tips to help you find the best CBD oil:
Always Buy Made in the USA. Domestically produced CBD oil tends to be safer because of better growing and refining practices.
Go Green- Go Organic. Brands certified organic by the U.S. Department of Agriculture (USDA) are less likely to expose you to pesticides and other harmful chemicals.
Read the product label. Even if you choose a full-spectrum oil, don't assume that every ingredient on the product label is natural. There may be preservatives, flavorings, or thinning agents that you don't want or need. If you don't recognize an ingredient, ask the dispenser what it is or check online.
 CBD Oil vs Hemp Oil?
Although we know this is often confusing, it is important to note that Hemp Oil and CBD Oil are not necessarily the same. Many people and companies use the terms synonymously, they may also be referring to hemp seed oil when they mention hemp oil, which is primarily used for cooking, food production, and skincare products. CBD oil is made from the leaves, stems, buds, and flowers of the Cannabis indica or Cannabis sativa plant and should contain less than 0.3% THC. Hemp oil is made from the seeds of Cannabis sativa and contains no TCH.  CBD itself does not have psychoactive effects, but it can be formulated with THC for a product that does cause a high.1 CBD oil is often used for medicinal purposes.
Where to Buy CBD Oil – Here is a short list of Credible CBD Oil Companies who meet this criteria:
#cbd #cbdoil #cbdoils #cbdhealth #cbdheals #cbdmovement #cbdheals #cbdflowers #cbdhelps #cbdwellness #cbdlife #hempoil #cbdoilbenefits #cbdforanxiety #cannabinoid #cbdforthepeople #inflammation #organiccbd #hemplife #cannabis #cannabisoil #cbdhealth #cbdlifestyle #painrelief #naturalpainrelief #fullspectrum #fullspectrumcbd #vegan
CBD Selfcare CBD Oil CBD Gummies Online CBD Broad Spectrum CBD Oil Broad Spectrum CBD Gummies CBD Isolates CBD Gummie Bears cbd prerolls cbd cigarettes cbd terpenes COVID 19 and CBD COVID CBD and Covid-19 PMS relief and CBD cbd cure cbd secrets cbd magazine popular cbd cbd products cbd tinctures cbd patches for pain